Designing Crops for Global Food Security
P2IRC's seven-year innovative research and training program, Designing Crops for Global Food Security, will transform crop breeding and provide innovative solutions to national and global food security. The program builds upon the Global Institute for Food Security's (GIFS) focus on computational agriculture to enhance the U of S biosciences cluster - one of the largest clusters of food-related researchers in the world.
P2IRC will combine the sciences of plant bioinformatics and genomics with crop phenotyping (the identification of useful traits) using advanced image acquisition technologies, high-performance computing, and impactful socioeconomic analyses.
Technologies and expertise developed at P2IRC will elevate Canada's position as a global powerhouse in agricultural research and lead to commercial spin-offs involving field and aerial sensors, satellite imaging, robotics, and big data analytics.
Quick Facts
The program involves partnerships with several Canadian universities, four international universities, and more than 15 private and public corporations, including the National Research Council and Agriculture and Agri-Food Canada.
The research involves scientists from a wide range of centres located at U of S including GIFS, the Crop Development Centre in the College of Agriculture and Bioresources, the Canadian Light Source, and the Sylvia Fedoruk Canadian Centre for Nuclear Innovation. The Johnson-Shoyama Graduate School of Public Policy is P2IRC's lead partner on policy research.
Over the program's seven years, more than 60 grad students and 35 post-doctoral fellows will be trained at P2IRC. Five new faculty positions are also planned.
P2IRC research proposals selected across the four research themes were subjected to rigorous international peer review, and funded.
P2IRC is now accepting applications for various positions such as: postdoctoral fellows, graduate students, research associates, technicians, and developers.
Structure and Governance
The governance structure of our program includes leadership from the University of Saskatchewan and the Global Institute for Food Security, and five advisory committees – an Institutional Oversight Committee (IOC), Executive Research Committee (ERC), International Scientific Advisory Committee (ISAC), Industry Advisory Committee (IAC), and an End-User Committee (EUC).
Leadership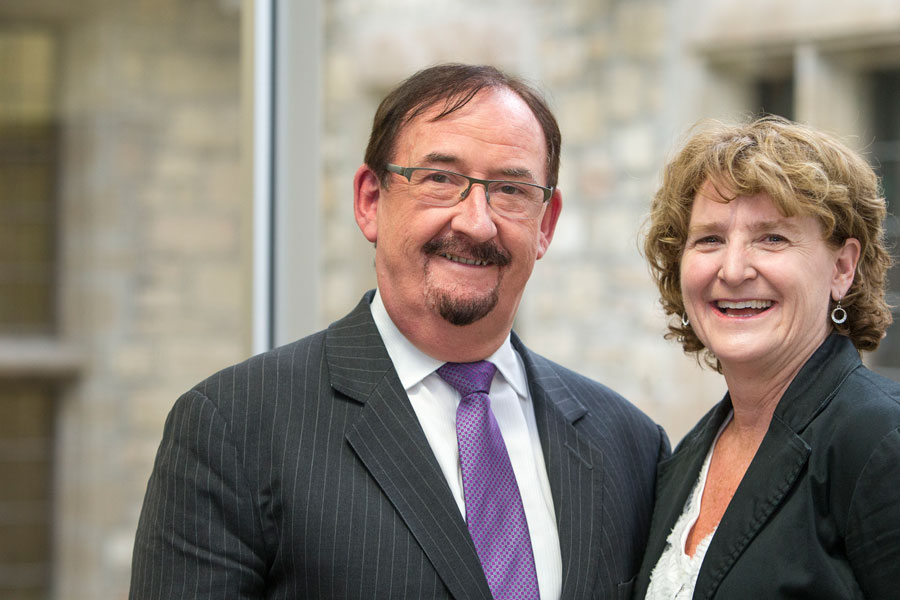 With U of S Vice-President Research, Karen Chad, providing oversight, P2IRC is managed by Maurice Moloney, Executive Director and CEO of GIFS. P2IRC's leadership is building a talented and multi-disciplinary team across the U of S campus and with collaborating Canadian and international universities and centres.