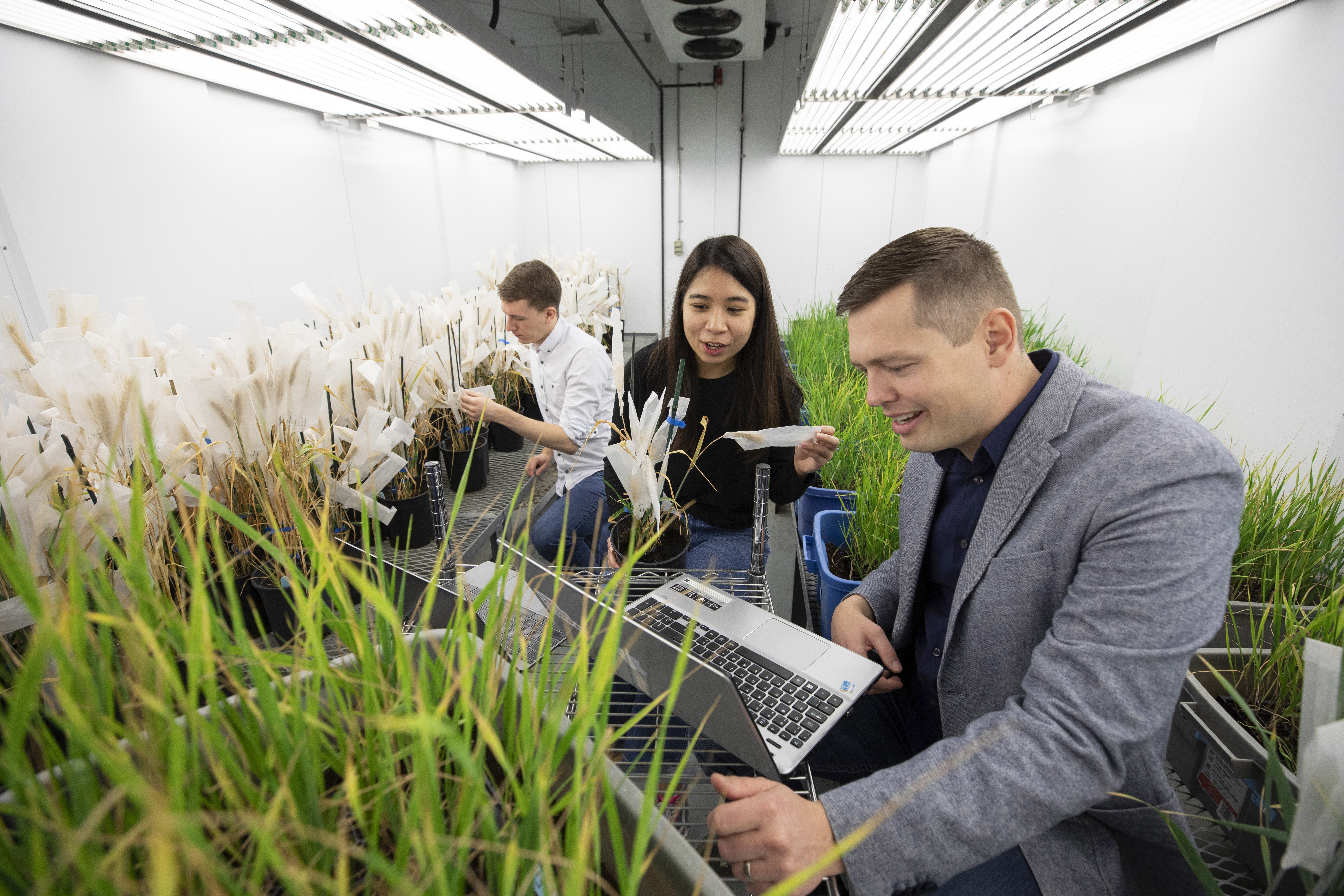 Accelerating crop development by linking specific genes to desired traits
P2IRC was founded in 2015 with $37.2 million awarded to USask by the Canada First Research Excellence Fund (CFREF). The CFREF helps Canadian universities gain global competitive advantage and implement large-scale, transformational, and forward-thinking institutional strategies. 
Why P2IRC? 
A growing population and different resource challenges have made food security a major issue facing the world today. Sustainable agricultural technology is key to feeding the world more resourcefully and will help breed more climate resilient crops faster, with reduced environmental impact.
A digital agricultural research centre, P2IRC is developing innovative tools to revolutionize crop improvement by accelerating the process of plant breeding and transforming food production capacity. The P2IRC program is generating a range of data-rich technologies, products, and services that can fundamentally transform seed and plant breeding of large-area crops essential to global food security, including wheat, canola, and lentils.
As a leading agricultural hub tackling global food security challenges, by 2022, P2IRC will be the unique resource for plant breeders around the world.